Let homes

almeria

.com help you find your Property in Almeria
Bienvenido a 'Homes Almeria'
We are a local Estate Agency based in the busy Spanish market town of Albox, and have numerous years experience in the buying, selling and construction of properties in Almeria especially in the Almanzora Valley area.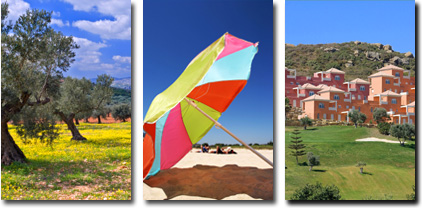 Individually we have worked for other Agents in the town for a number of years, bought and reformed old cortijos and commissioned new-build villas from scratch, so we have a wealth of personal knowledge and experience. We are a bi-lingual Estate Agency who work with a wide range of Professionals on your behalf enabling us to give you a high standard of service of which we are rightly proud. Serving the Client is an important element of our business ethos. We at Homes Almeria also offer a range of services and products that a new homeowner may require, this service is based on the knowledge and personal experience gained over the last six years. We do not believe in Clients having to re-invent the wheel (see Services section of the website).
With our vast experience in the property market and with our local knowledge we are able to help you find the best properties to suit your budget and requirements, whether they be a new villa, a re-sale villa, an inland/coastal apartment, reform work or off-plan new builds. The necessity to only deal in legal properties is a cornerstone of our business as we fully understand the importance of this, and our extensive range of properties in Almeria reflects this imperative. Homes Almeria only represent properties where the paperwork is in place. All property has it's papers checked before we take the property on the books.
Homes Almeria will guide you through the purchasing process from start to completion, keeping you up-dated regularly of progress. So whether you are looking for brand new villas on urbanized plots, old cortijos or townhouses to reform or already improved properties we can help you find the right one. We have available properties in Almeria mostly in Albox and the surrounding areas, in addition we also have a few select properties available in the Murcia region.
Looking for property in Bulgaria?
We also have a selection of properties in the south of Bulgaria which come direct from the developer. These are offered at very attractive prices for those who are interested in different and upcoming part of Europe. The full offer will be available for browsing shortly but we do have specimen properties to view and also some photos of the location. Click here to see a preview.