Almeria Information
At Homes Almeria we currently have properties for sale in all the towns shown on the map below.
About Almeria
The province of Almeria is situated in the south east of the Spanish peninsula and borders with the provinces of Granada and Murcia.
Local beaches can be found at:
Garrucha
A typical Spanish seaside resort, which is 30 minutes from Albox, and has a large fishing port where you can watch the fishing boats return and land the catch of the day. You will find sandy beaches and also many fish restaurants. A new modern Marina is under construction which should be completed by 2010.
Mojacar
A popular seaside resort, which is 35 minutes from Albox , has several sandy beaches which are rarely crowded even in the height of summer. A visitor will find plenty of bars, discos and very varied eating establishments. Mojacar also has its own very picturesque old town which is set high on the hillside and has spectacular views across the bay. The old town has Moorish origins and still boasts the annual Christians versus Moors mock battle (the same side always wins).

San Juan
A beautiful sandy bay very popular with Spanish visitors, where the protected bay provides safe bathing for children and is excellent for watersports. There are numerous bars and restaurants where you can take respite from the heat of the day.
Market Days
There are numerous local markets selling a wide range of products, the various days of the week are shown below.
Monday
Tuesday

Albox, Cuevas, Almeria and Los Gallardos

Wednesday

Mojacar, Bedar, Lubrin and Olula del Rio

Thursday

Cuevas, Lorca, Carboneras and Sorbas

Friday

Garrucha and Puerto Lumbreras

Saturday

Aguilas, Arboleas and Albox (fruit & veg)

Sunday

Villaricos, Vicar, Fines and San Juan (summer only)
Health
Most of the local Towns have a Medical Center which caters for general medical emergencies. The Main Hospital for the Albox area is Huercal Overa, however some specialist treatment may be treated in Almeria, both of which offer a very high standard of treatment (from personal experience). For Pensioners health benefits and rights earned in the UK can be transferred to Spain so treatment is free, for the rest of us there is a contributory scheme or private medical schemes.
Schooling
Generally state education in Spain is compulsory from the ages of 6 to 16. After this age students can either leave School or carry on with further education namely the Bachillerato, which is from the ages of 16 to 18, then university beckons. It is amazing how children adapt to life and learning in the Spanish school system and can achieve very good results with a little application and desire.
Climate
Almeria has over 320 days of sunshine annually and enjoys the least amount of rainfall. The temperate climate has many health benefits and indeed the World Health Organization has hailed Almeria as the healthiest part of Europe in which to live.
Activities
Given the excellent climate enjoyed in Almeria most activities enjoyed are outdoor-based.
Most popular include: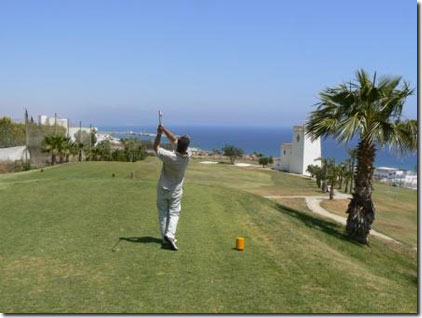 Golf
There are numerous golf courses within a 30 minute drive including Valle de Este, Marina Golf, Playa Macenas and the renowned Desert Springs. Become a member of a local golf society and enjoy substantial discounts on green fees.
Walking
The area lends itself to walking and enjoying at firsthand the local wildlife and fauna. Clearly it is a demanding activity in summer.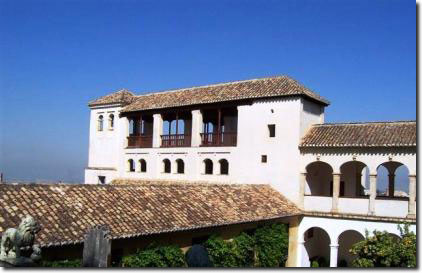 Sightseeing
There are many sights to see within an hours drive including Mini Hollywood in Tabernas, the castle in Velez Blanco, the national park at Cabo de Gata and the lake near Baza with its spectacular scenery. A little further away are the ski resorts in the Sierra Nevada offering a surprisingly long ski season given the southerly latitude and the fabulous Alhambra palace in Granada.
Beach Activities
These range from energetic water sports available at many beaches to the more relaxed sunbathing available at all beaches. Swimming in the crystal clear azure blue waters is an absolute delight on a hot summer day. There are several scuba dive schools offering a range of underwater experiences for all levels of ability. Sea fishing trips can also be arranged with many fine catches to be enjoyed. It should be noted that most if not all resorts have escaped the ravages of mass tourism that have blighted some of the other 'Costas'.
Fiestas
The Fiesta is pretty much a year round phenomenon and just about all local towns and villages have their own . It is an opportunity to experience local life and culture but you will need to be 'noise tolerant' and slightly nocturnal but it is worth the sacrifice. Many are 'themed' and locally include a festival of bread, a fiesta where homemade fireworks finish the night and several fiestas which have huge fairgrounds.
Food and Drink
A visitor to Almeria can eat and drink well at very rseasonable prices. There are excellent cheap Rioja's to be bought for less than 2€ and a 4 course menu of the day is still available at 8€. Serrano ham is the local delicacy and is a delight with a glass of wine and a manchego cheese. Try a triple measure of brandy for 1€ a glass.